Order Your Custom Painting
Commission art online with incredible Paintru artists, in just minutes.
Follow the steps below to upload your photo and create your artwork.
What Paintru Customers Are Saying

Read more about our customers' experience commissioning art online with Paintru
Customer Reviews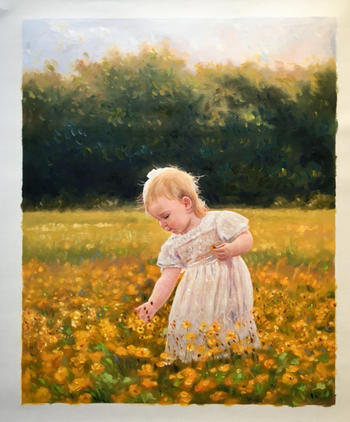 11/05/2020
I recommend this product
Masterpiece
The entire experience exceeded my expectations. Customer service was fabulous. The artist brought to life what I had envisioned. I now have a beautiful, original piece of art that captures my flower girl at that moment in time. I will most definitely be using PainTru again!
Micah R.
United States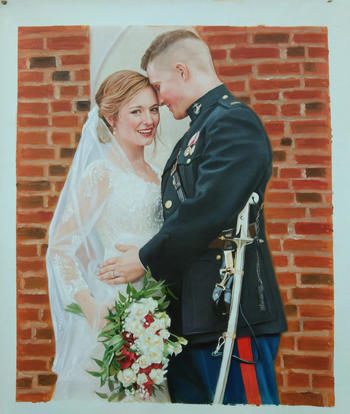 10/26/2020
I recommend this product
Always Faithful
From start to finish my experience with the Paintru Team was excellent. I ordered an oil painting for my wife's birthday of one of our wedding photos. I placed the order back in June for her birthday in October. One curveball I had to workout was the fact I was deployed overseas, and would not be returning until 10 days before her birthday. The Paintru team took it in stride, agreeing to hold the painting until the perfect time. After placing the order, I received the proof within two weeks, and it was so realistic I could hardly tell it was a painting. Not to mention I had them change the background of part of the photo and they agreed to it without hesitation. Once October rolled around, they sent it out right on time without needing a reminder, and I received it the day after I got home. It surprised my wife by its uniqueness and the smile on her face was priceless! I am now a loyal Paintru costumer thanks to their outstanding customer service and quality product. I will definitely use them in the future and will definitely recommend them to my fellow husbands out their trying to impress the wife.
Joe G.
United States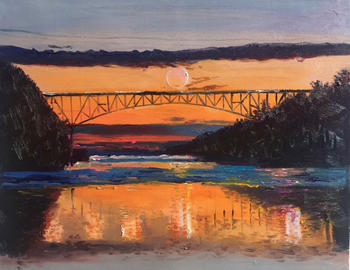 09/08/2020
I recommend this product
One of a kind service and products! The best gift ever
For my grandmothers 75th birthday, I wanted to do something special. Her favorite artist is Monet, and she fell in love with a the views from a particular bridge we used to live near. I found a photo of that bridge and asked that it be painted in "Monet style". She couldn't have been happier with the result, and said that she wants the painting to be the first thing she sees every morning when she wakes up. The process was simple, they were able to get it to her before her birthday, and a service representative was available to speak to the entire time. Using PainTru was a phenomenal experience, and I am already planning my Christmas painting presents! Thank you so much Paintru!!! Professional and affordable one of a kind art.
Charlotte S.
United States
08/21/2020
I recommend this product
Best Company Ever
My entire house is going to be filled with Paintru's. I'm obsessed. Just get yourself one and you'll start replacing everything with them and ordering more and you know what? IT'S SO WORTH IT!!!!! Thank you guys so much.
Luis P.
United States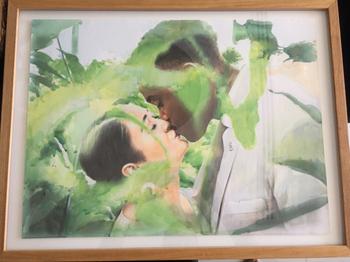 08/18/2020
I recommend this product
Awesome!
My experience was fantastic! I'm active duty navy stationed overseas and my painting turned out fantastic! The process was super convenient and easy! Communicate the entire way! I love the painting and will be doing it again soon!
Carrington L.
United States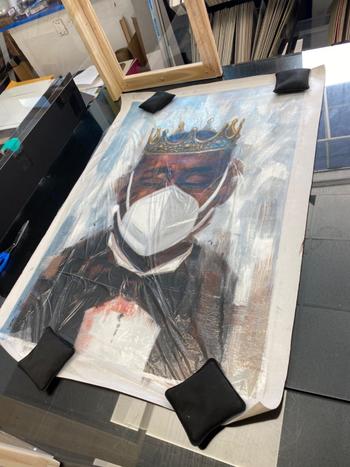 06/28/2020
I recommend this product
Came out great!
Tight tight tight tight
Christopher M.
United States
06/11/2020
I recommend this product
Unbelievable
I had my 3 cats painted as a gift for my wife and they turned out incredibly well! The artist managed to capture the fur patterns on their faces correctly and my wife freaked out when she saw them. 10/10 Worlds best gift.
Brendan A.
United States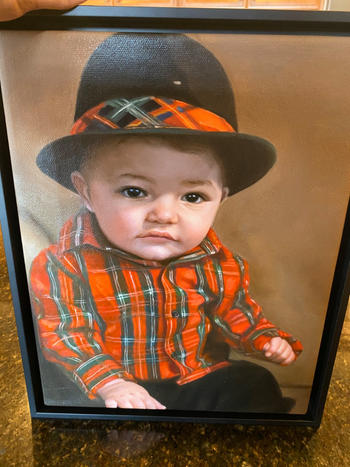 04/06/2020
Love Love Love
Thank you guys so much for such an amazing painting
Veronica P.
United States
10/27/2020
Thank you so much
Thank you so much! It was so beautiful!
Debbie S.
United States
10/26/2020
Wonderful experience!
The finished artwork looks incredible and the support team was fantastic! Thank you, Paintru!!
Felicity J.
United States